First Presbyterian Church
Corner of Fourth & Alby Streets; Alton, Illinois

Announcements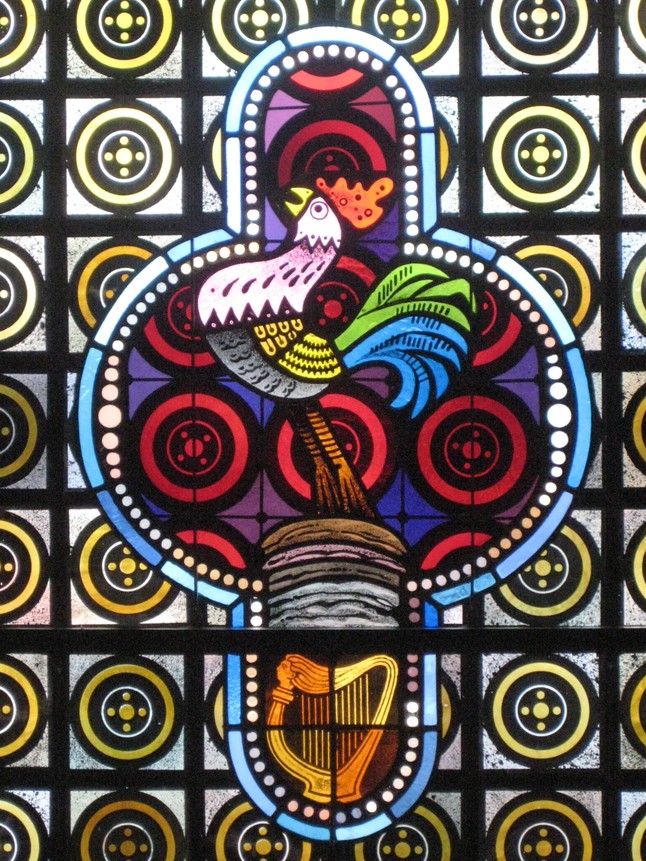 IF YOU ARE IN DOUBT ABOUT A WORSHIPSERVICE, SATURDAY CAFE MISSION, ACTIVITY OR BIBLE STUDY (ESPECIALLY IN BAD WEATHER), CHECK THIS WEBSITE, LISTEN FOR THE LATEST UPDATES ON THE CHURCH VOICEMAIL 618-465-3592 OR TURN TO KSDK CHANNEL 5, ST. LOUIS.
ON SATURDAY, November 9, WE WILL SERVE A COMMUNITY MEAL AT THE SATURDAY CAFE. A lot of people are out of town & unavailable to help. If you can help in the kitchen or make a dessert, please come to the church kitchen by 10:30 a.m. that morning. We always have a great time together, and our guests always enjoy sharing the meal together. We serve lunch from 11:30 a.m. to 12:30 p.m. ALL ARE WELCOME TO COME & EAT! 😊
Over 55 News:
September 25, Wednesday, Tour the St. Louis Soldiers Memorial and
grounds with lunch at Lombardo's. Included is a bus tour of downtown
St. Louis and a glimpse of the giant Ferris wheel and transformation of
Union Station and the Union Trust Building. Total cost $70. Early
reservations are essential- by August 27. To make a reservation, call
Jacqueline Wiseman 466-0532
October 23,2019, Wednesday: Long Meadow Rescue Ranch, Hawthorne Inn Restaurant, and Shaw Nature
Reserve. Long Meadow Rescue Ranch is a branch of the Humane Society of Missouri near Union, Missouri,
which rescues farm animals of abuse and neglect. It is home to "Twister" the brilliant painting horse who believes he is the human in charge of the ranch. We will have a docent tour of the facilities and a wagon tour of the farm. We will have lunch at Hawthorne fun (famous for their food especially their coconut cream pie) at Labadie (Gray Summit), Missouri. After lunch we will cross the highway to Shaw Nature Reserve where we will pick up a step-on guide, who will narrate our drive through this world famous Arboretum. This nature reserve was established by Henry Shaw as a rural smog-free extension of his garden, now known as Missouri Botanical Garden and his "Victorian walking park" the beautiful Tower Grove Park, which is adjacent to his botanical garden.
Inclusive cost is $110 for bus, tips, ranch, lunch and nature reserve, entry fees, tour guides, and wagon rides.
Depart at 8:00 am and home by 5:30 pm.

November 13, 2019, Wednesday: Eugene Field House and Toy Museum, Old Court House, with lunch at
Hotel Saint Louis. The Field House was built as part of a row in 1845. Eugene Field grew up in this house and became a very famous poet. His father, Roswell Martin Field was the lawyer who represented Dred Scott in his suit for freedom from slavery - the most famous lawsuit pursued in the Old Court House and appealed to the Supreme Court, where his appeal for freedom was denied by Supreme Court Chief Justice Roger Taney on the grounds that the U.S. Constitution did not consider black men as citizens. This 1857 ruling was considered to be one of the main causes of the Civil War. It is referred to as "the lawsuit that started the war". Hotel Saint Louis is the newly renovated Union Trust Building (1892) designed by Chicago-based architect Louis Sullivan, a devoted student of Frank Lloyd Wright. Sullivan also designed the terra-cotta colored Wainwright Building and the Wainwright Mausoleum (1891) in Bellefontaine Cemetery. These three Louis Sullivan buildings were all commissioned by Ellis Wainwright.
We will be served a plated lunch at the restaurant. You will be offered three entree choices of beef, chicken
or vegetarian. House salad, bread and butter, dessert and beverages are included. State your lunch choice
when you make your reservation.
After lunch we will have a brief tour of this remarkable renovation and its soon to be added Chemical Building hotel. We will drive around the Wainwright Building and Post Office and the Hotel Saint Louis to see their locations and architecture. After lunch we will have a brief tour of the building and its soon to open addition of the Chemical Building built 1896. The terra-cotta Chemical Building addition should open in the fall of 2020.
We will reboard the bus and go to the Old Court House for a quick self-tour before heading for home.
Inclusive cost for museums, tours, lunch and bus is $70 per person.
Depart 9:00 am and home by 5:00 pm. Reserve your place now!!!

December 13., 2019., Friday: St. Louis Symphony Orchestra Christmas Concert at Powell Hall at 2:00 pm
with dinner afterwards at Lucas Park Grille, At Lucas Park Grill you will choose from a limited menu.
Lucas Park Grille is located at 1234 Washington in the Loft district of Downtown St. Louis close to the
Downtown Library.
30 Tickets available. This popular event always sells out so please reserve your place now.
$90 per person is the inclusive cost for bus, concert and lovely dinner.
Depart at 12:45 pm arrive home by 6:30 to 7:30 pm depending on Christmas light displays. Reserve Now!